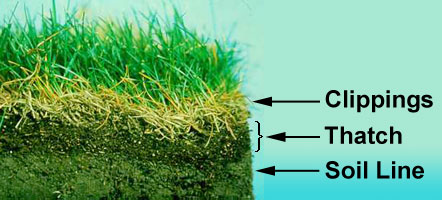 In your lawn, the thatch is the organic matter left behind from the breakdown of the grass blade as it grows. Grass continuously sheds its outer layer to stay healthy. When you cut the blade of the grass it grows back from the inside out. As it continues to try growing upward it remains resistant to growing too wide, so the grass blade sheds its oldest layers and continues to remain healthy.
Thatch is an organic layer (both living and dead) at the base of the turf, made up mostly of grass stems, rhizomes and stolons. This layer is not fully decomposed so it can continue to grow thicker.
You can often tell you have a thatch problem if your lawn seems soft and spongy or in some cases you can see the patches of brown "dead" grass that appears to have suffocated the layer below.
When your thatch layer grows too thick it is important to remove a majority of the matter. Removing this matter with a tine rake or a power rake is known as de-thatching.
Too much thatch will create a barrier between the elements (rain, sun, fertilizer) and the soil, where the roots are. The roots require a certain amount of each element and each nutrient to consistently grow in a healthy manner. The thatch will absorb most of these nutrients and deprive your turf tremendously.
A healthy layer of thatch would be between 3/8″ and 5/8.
Keeping up on the maintenance of your thatch is typically an annual task. Especially if you have irrigation and/or fertilizer applied regularly. The best course of action is to be on the spring schedule with TLCco. If you are worried you have a thatch problem or have not had a lawn assessment done, click "request an estimate" above and let The Lawn Care Company manage your thatch problems.
Thatch is an essential part of your lawns ecosystem. Its main function is to create shade over the soil to help with the soils water retention abilities. As the thatch helps moderate the temperature of the soil, the microbes in the soil are working to break down the thatch and provide nutrients needed to promote a healthy root system to grow a thicker fuller lawn.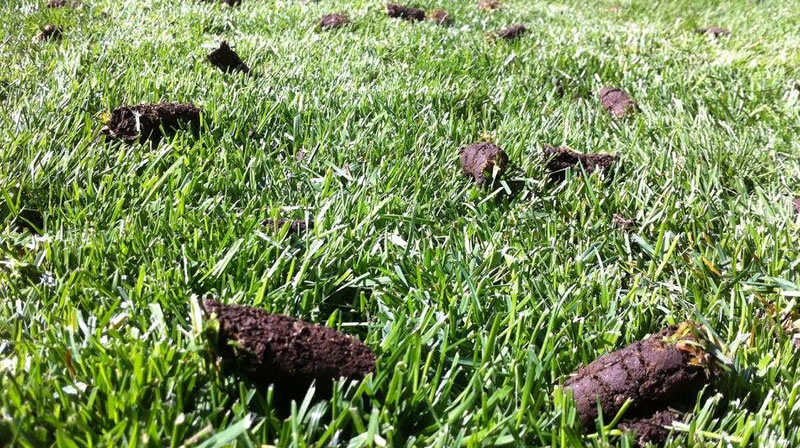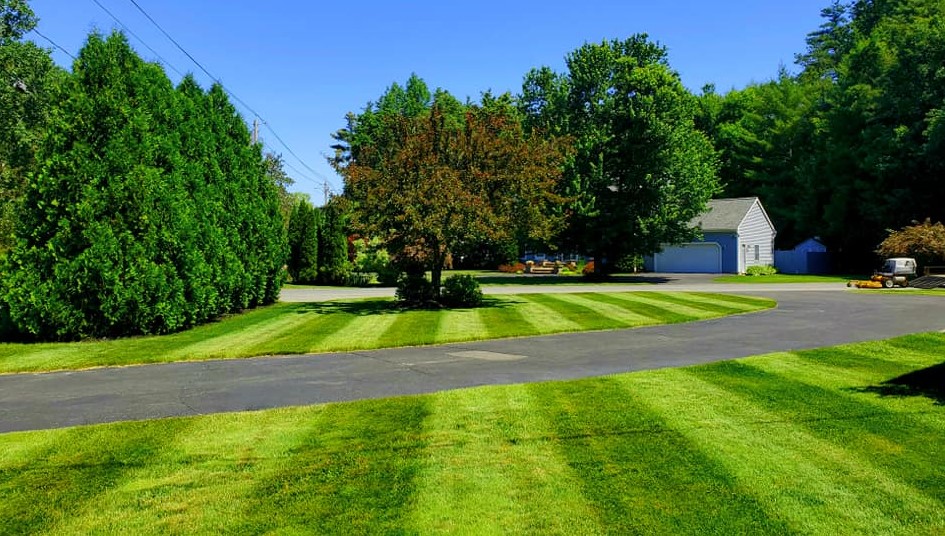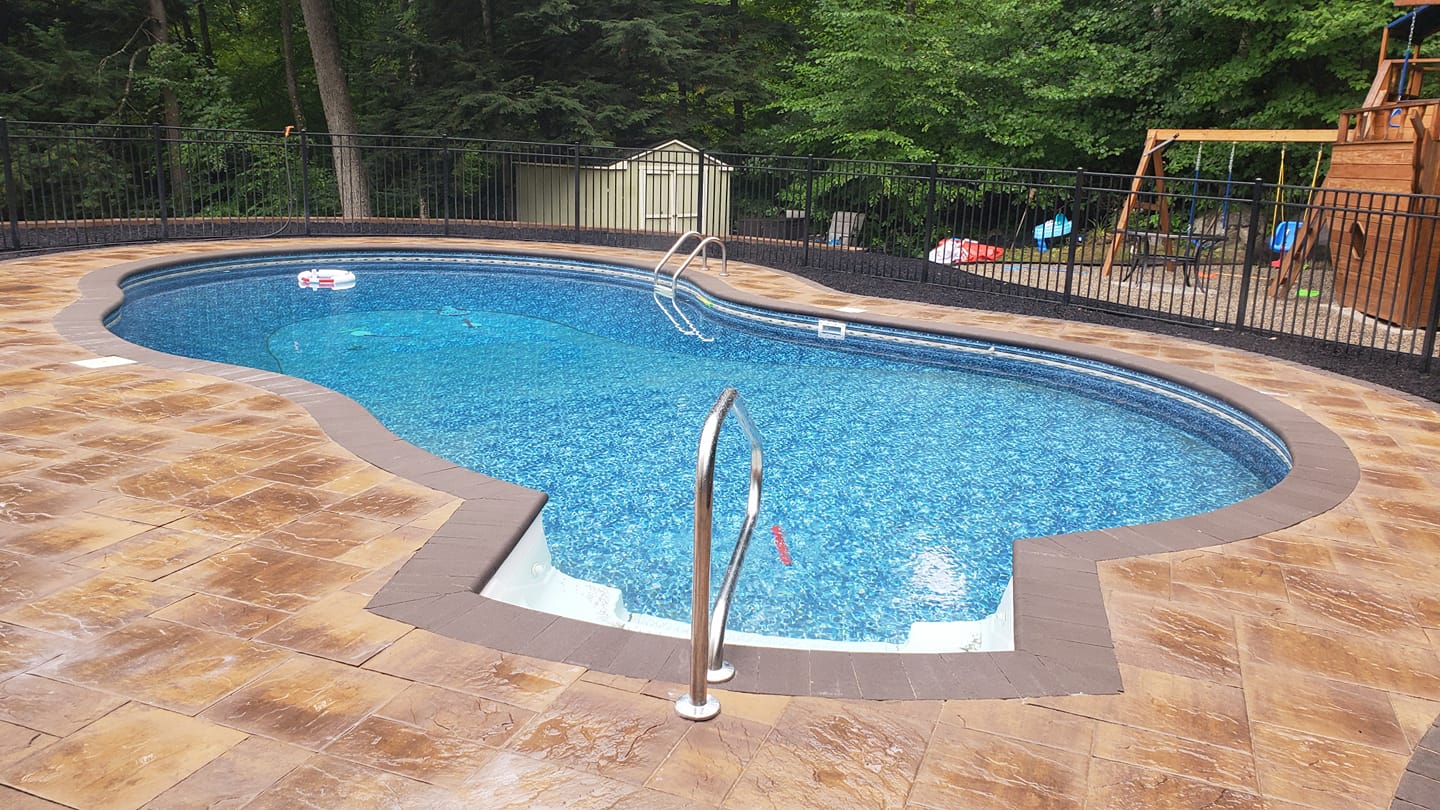 People Love The Lawn Care Co.

They were on time, professional, extremely easy to deal with and the final product was a slam dunk in our eyes. We were so happy, we have Dave and his crew returning this year to do more hardscape work and irrigation. If we had enough lawn to require maintenance with more than a pair of scissors, The Lawn Care Co would definitely be there taking care of that as well. Thanks again guys for a job well done. 

Dave and his team have a solid work ethic. It is his number one priority to give his clients what they they want and doing it right. I've seen several jobs he's done and I am very impressed. He knows what he's doing and he does it well. You won't go wrong calling TLC Co. for your landscaping needs including patios and lawn care.

The Lawn Care Co went above and beyond through every step of the process with our new patio. Their work was very detail oriented and when they were done I could not believe my eyes. Looked like a picture in a magazine. Highly recommend everyone calls them to quote out the work they desiring to do.
Message Us
Request your free estimate using the button below.
71 Big Boom Rd Queensbry, NY 12804
[/db_pb_map_pin]
Office Location
71 Big Boom Rd Suite 1A Queensbury, NY 12804