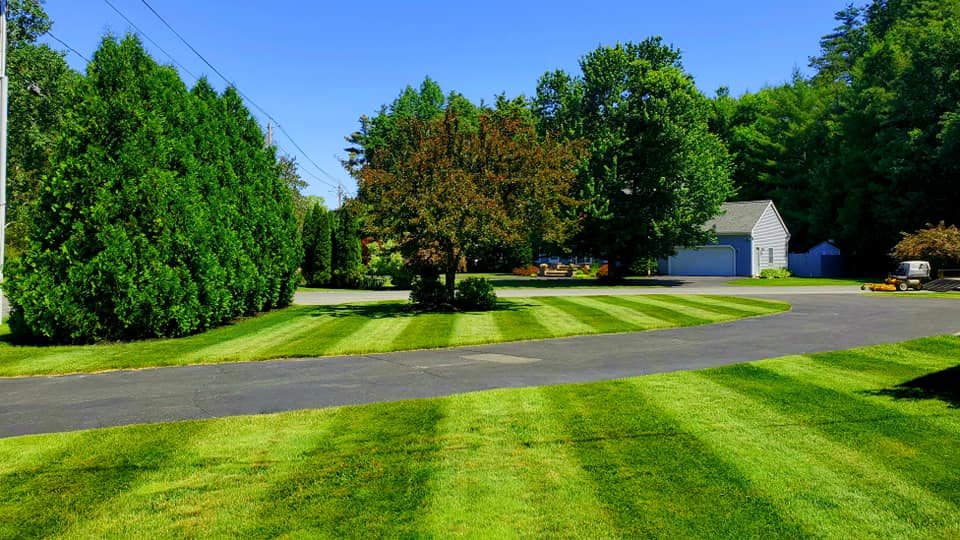 We offer weekly mowing services. All mowing services include edging along flowerbeds and concrete surfaces, trimming the perimeter of the lawn, and cleaning up debris. Using our software, the mowing team can keep detailed notes on your property so that every crew member can personalize your service.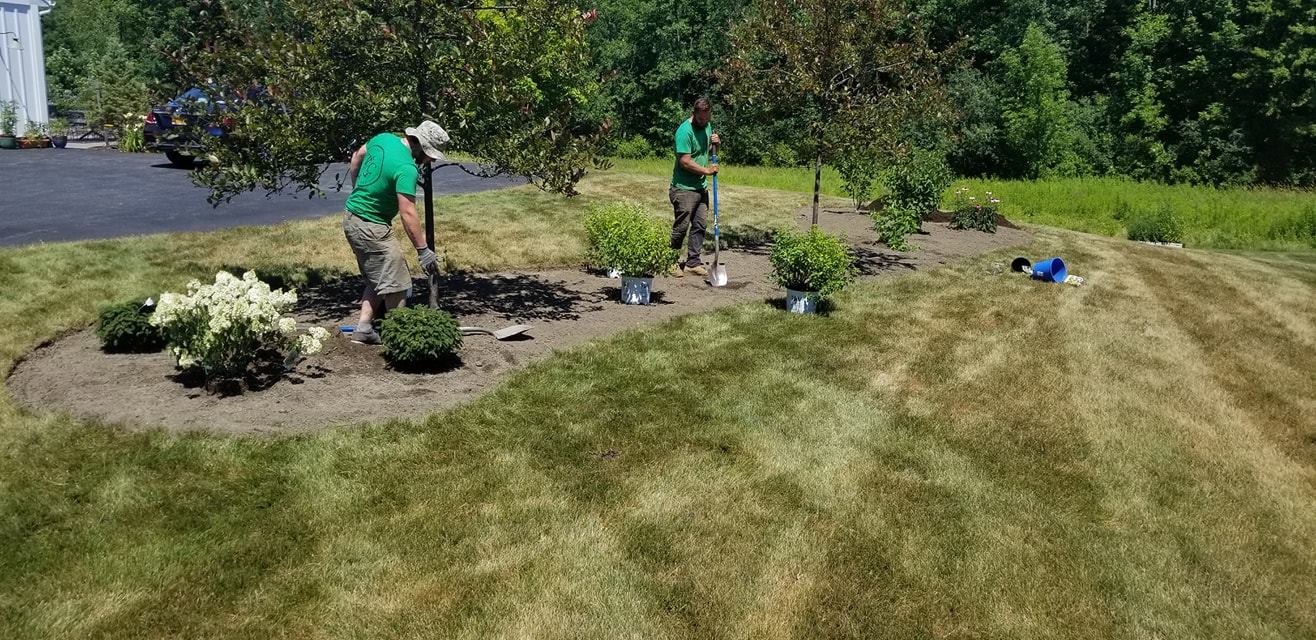 From planting trees and shrubs, to river stone beds and Landscape lighting let us be your source for design and installation!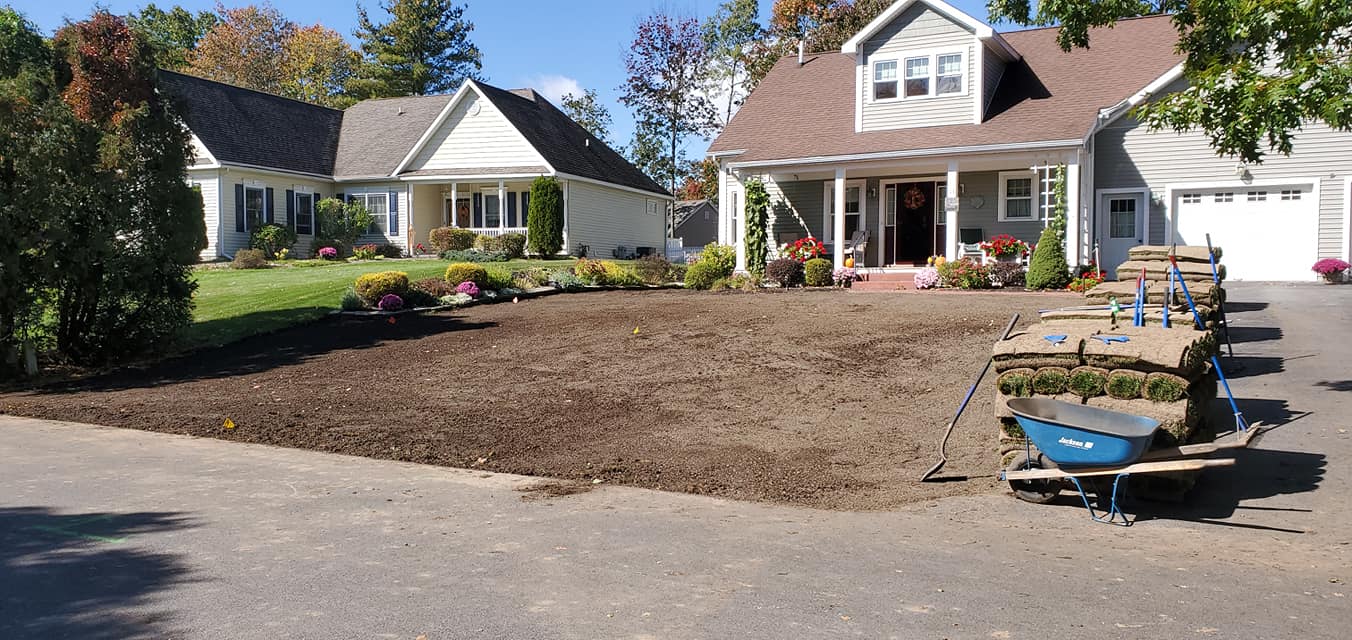 Installing a new sod lawn will give your property a complete facelift. A new lush green lawn will also add value to your property. Installing sod must be done correctly in order to get a lawn that will look good for many years to come. The secret is in the preparation for the new sod.
Contact us today to schedule your estimate. We can walk you through the process of soil samples, cultivation, nutrient application, sod application, and/or irrigation set up.
The typical property cleanup includes pulling weeds, trimming bushes, leaf cleanup, or spraying weeds in the gravel areas. Most of our customers have an early spring cleanup to get their property in shape for summer and cleanup winter storm debris. Then, in late fall we will do another cleanup to cut back perennials, cleanup fallen leaves, and get the plants and property ready for winter.
People Love The Lawn Care Co.

They were on time, professional, extremely easy to deal with and the final product was a slam dunk in our eyes. We were so happy, we have Dave and his crew returning this year to do more hardscape work and irrigation. If we had enough lawn to require maintenance with more than a pair of scissors, The Lawn Care Co would definitely be there taking care of that as well. Thanks again guys for a job well done. 

Dave and his team have a solid work ethic. It is his number one priority to give his clients what they they want and doing it right. I've seen several jobs he's done and I am very impressed. He knows what he's doing and he does it well. You won't go wrong calling TLC Co. for your landscaping needs including patios and lawn care.

The Lawn Care Co went above and beyond through every step of the process with our new patio. Their work was very detail oriented and when they were done I could not believe my eyes. Looked like a picture in a magazine. Highly recommend everyone calls them to quote out the work they desiring to do.
Message Us
Request your free estimate using the button below.
71 Big Boom Rd Queensbry, NY 12804
Office Location
71 Big Boom Rd Suite 1A Queensbury, NY 12804