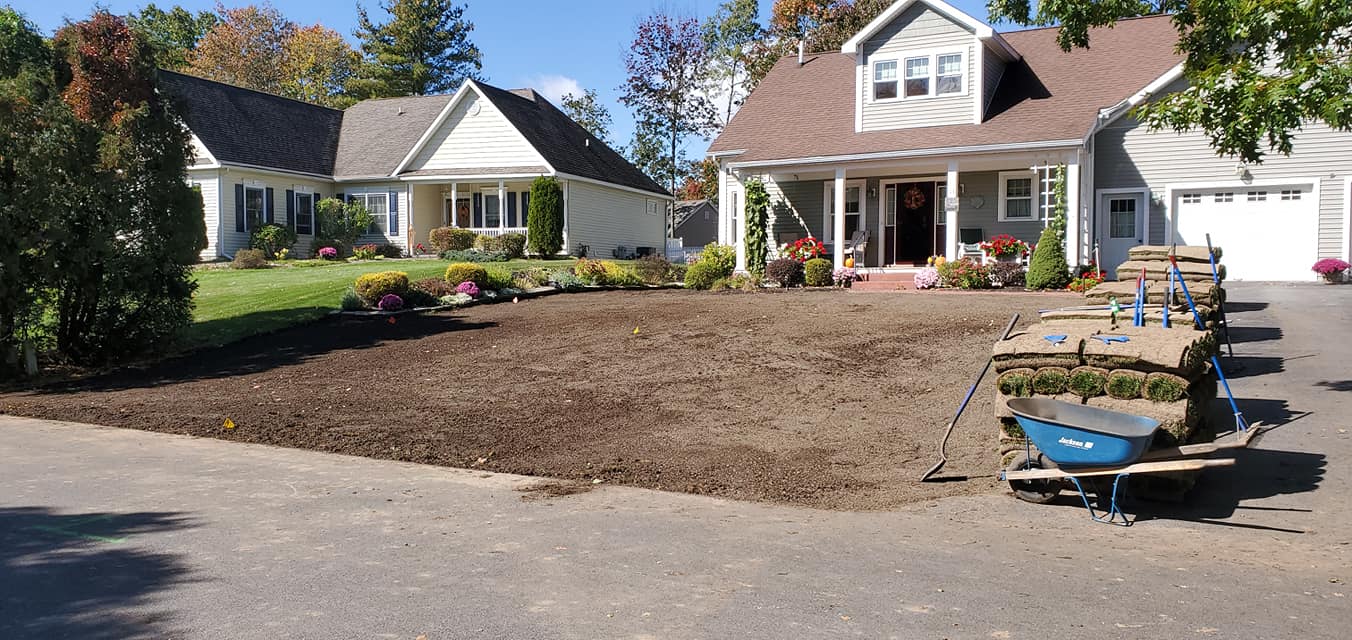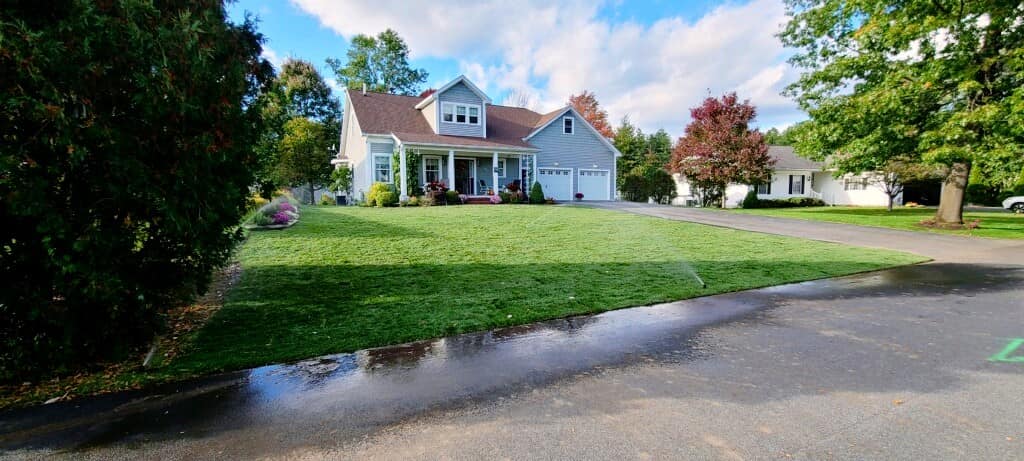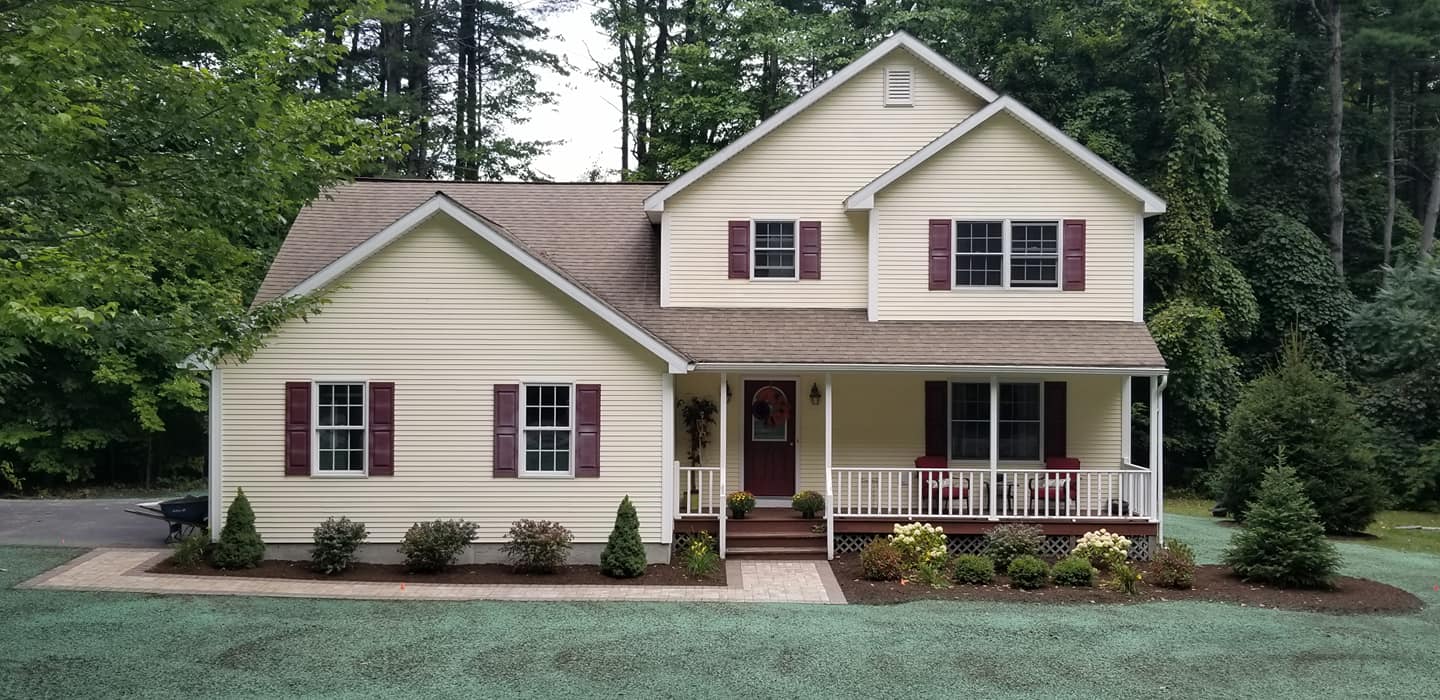 Installing a new sod lawn or Hydro-seeding will give your property a complete facelift. A new lush green lawn will also add value to your property.
Sod and hydro-seed must be installed and applied correctly in order achieve a full, lush, green lawn that will look good for many years to come. The secret is in the preparation. Before the installation.
Quite often this is a rushed job to turn a quick buck. Not with The Lawn Care Company! We are always communicating with local sod farms and vendors for the latest updates in the science as well as the equipment and processes.
New lawn installation can be tricky for people without a sprinkler system. Water amounts around 1″ per week of water are needed to help roots take hold and seed to germinate. There are solutions such as drought resistant species and using certain fertilizers.
Contact us today to schedule your estimate. We can walk you through the process of soil samples, cultivation, nutrient application, sod application, and/or irrigation set up.
Patio installation and sealing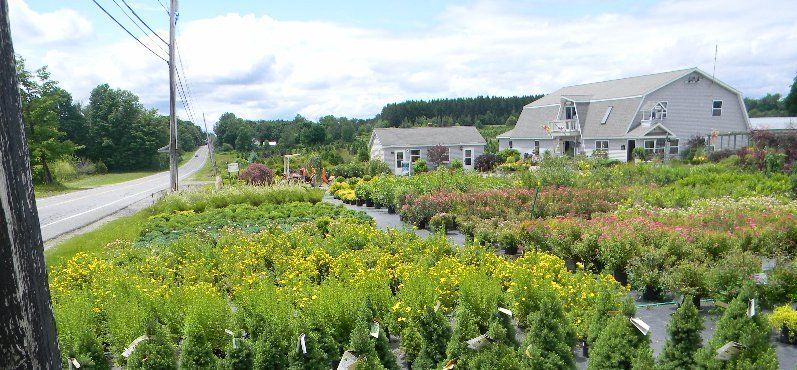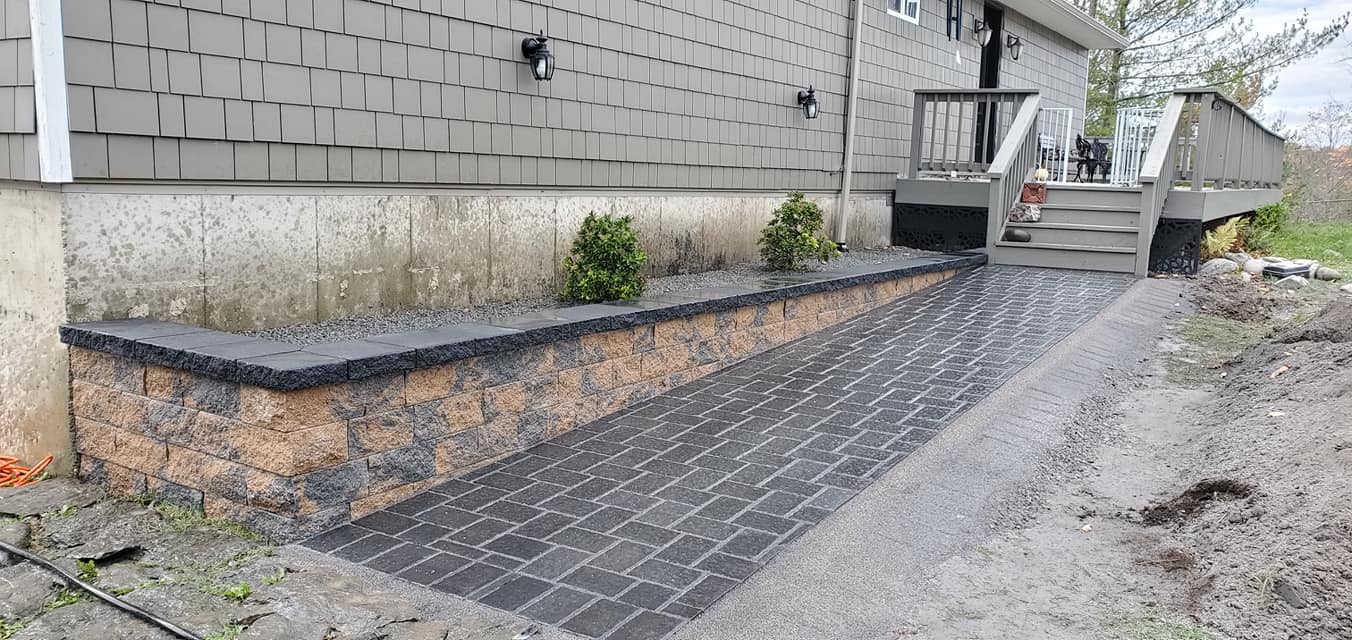 walkways & Retaining walls
People Love The Lawn Care Co.

They were on time, professional, extremely easy to deal with and the final product was a slam dunk in our eyes. We were so happy, we have Dave and his crew returning this year to do more hardscape work and irrigation. If we had enough lawn to require maintenance with more than a pair of scissors, The Lawn Care Co would definitely be there taking care of that as well. Thanks again guys for a job well done. 

Dave and his team have a solid work ethic. It is his number one priority to give his clients what they they want and doing it right. I've seen several jobs he's done and I am very impressed. He knows what he's doing and he does it well. You won't go wrong calling TLC Co. for your landscaping needs including patios and lawn care.

The Lawn Care Co went above and beyond through every step of the process with our new patio. Their work was very detail oriented and when they were done I could not believe my eyes. Looked like a picture in a magazine. Highly recommend everyone calls them to quote out the work they desiring to do.
Message Us
Request your free estimate using the button below.
71 Big Boom Rd Queensbry, NY 12804
[/db_pb_map_pin]
Office Location
71 Big Boom Rd Suite 1A Queensbury, NY 12804