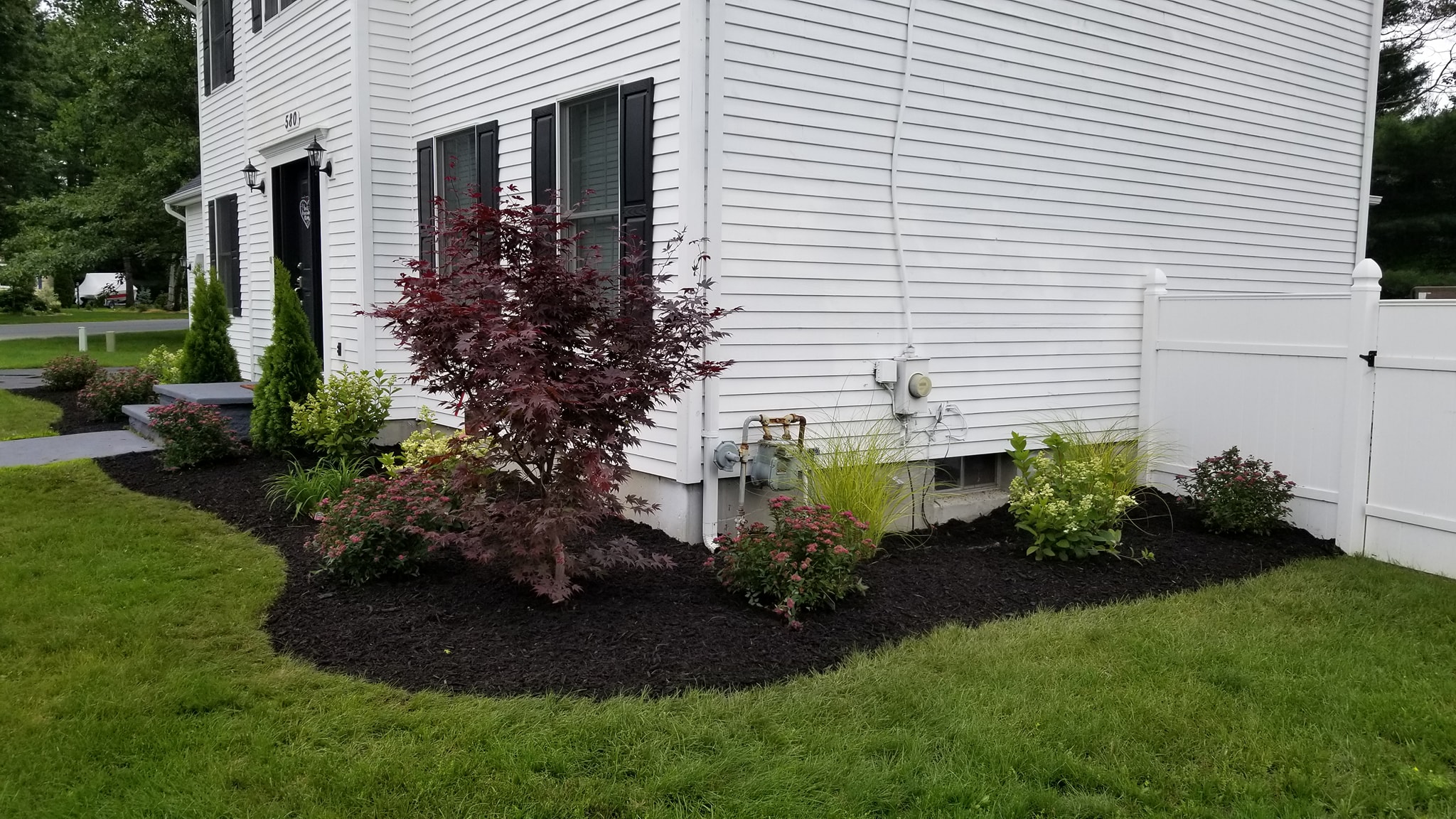 The typical property cleanup includes removal of sticks and small branches, trimming perennials, leaf cleanup, and plow damage repair can be added to this list.
Most of our customers have an early spring cleanup to get their property in shape for summer and cleanup winter storm debris. Then, in late fall we will do another cleanup to cut back perennials, cleanup fallen leaves, and get the plants and property ready for winter. Some perennials should be trimmed in the spring because they flower after the new growth comes back each year.
It is important to remove leaves and pine needles from your lawn so that they don't decompose and damage the grass.  Too much debris causes a higher soil acidity as it breaks down and leaves the wrong type of nutrients for your lawn. High acidity levels cause a stunt in growth from the grass roots and thus creates a thinner, less lush and full  turf.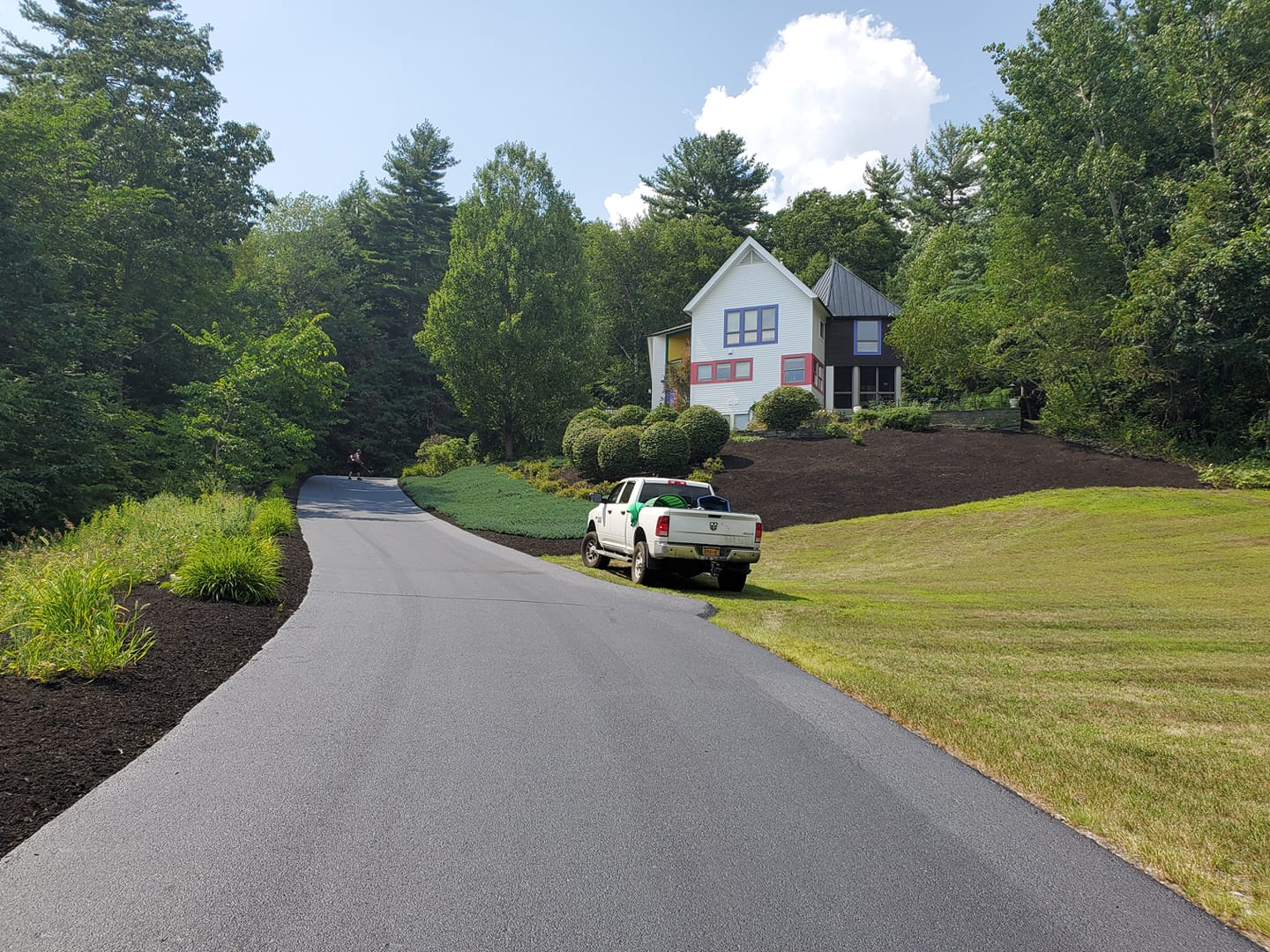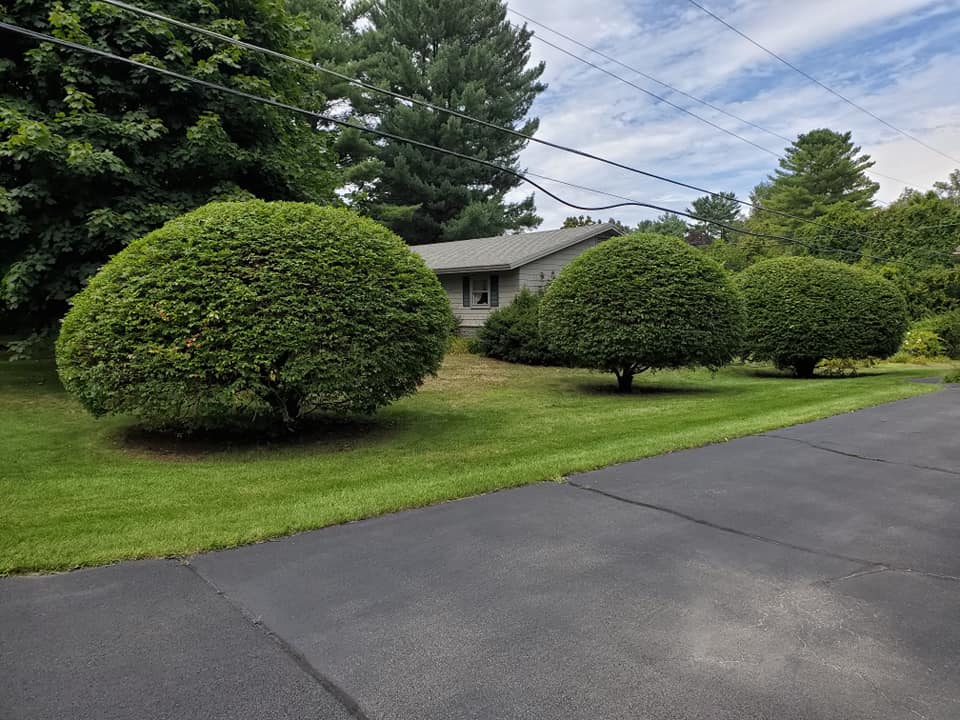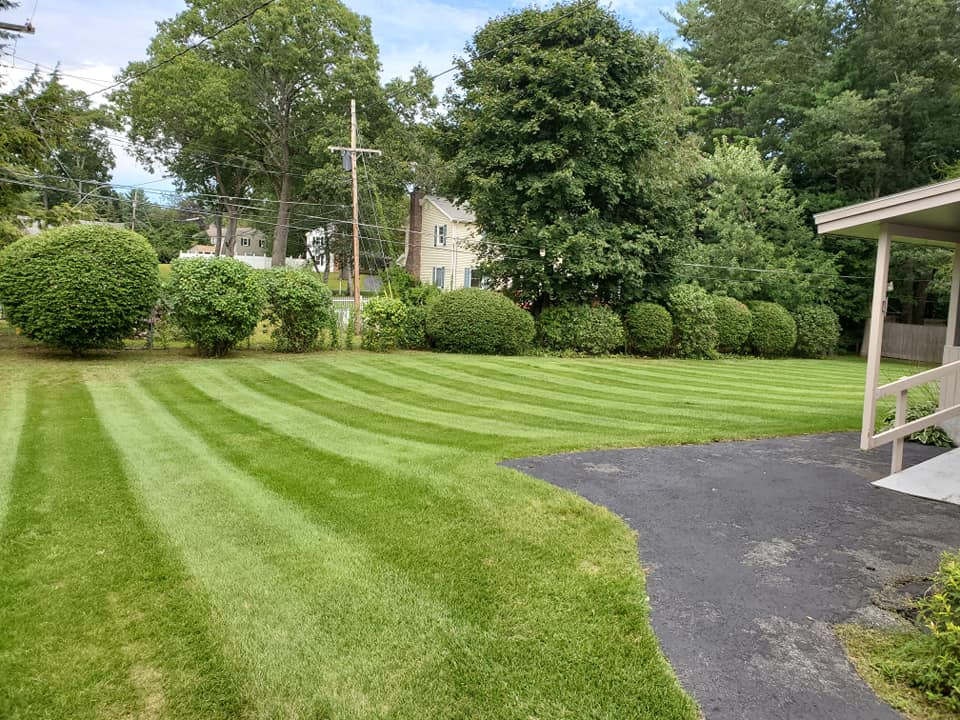 fertilizer & weed control application
People Love The Lawn Care Co.

They were on time, professional, extremely easy to deal with and the final product was a slam dunk in our eyes. We were so happy, we have Dave and his crew returning this year to do more hardscape work and irrigation. If we had enough lawn to require maintenance with more than a pair of scissors, The Lawn Care Co would definitely be there taking care of that as well. Thanks again guys for a job well done. 

Dave and his team have a solid work ethic. It is his number one priority to give his clients what they they want and doing it right. I've seen several jobs he's done and I am very impressed. He knows what he's doing and he does it well. You won't go wrong calling TLC Co. for your landscaping needs including patios and lawn care.

The Lawn Care Co went above and beyond through every step of the process with our new patio. Their work was very detail oriented and when they were done I could not believe my eyes. Looked like a picture in a magazine. Highly recommend everyone calls them to quote out the work they desiring to do.
Message Us
Request your free estimate using the button below.
71 Big Boom Rd Queensbry, NY 12804
[/db_pb_map_pin]
Office Location
71 Big Boom Rd Suite 1A Queensbury, NY 12804